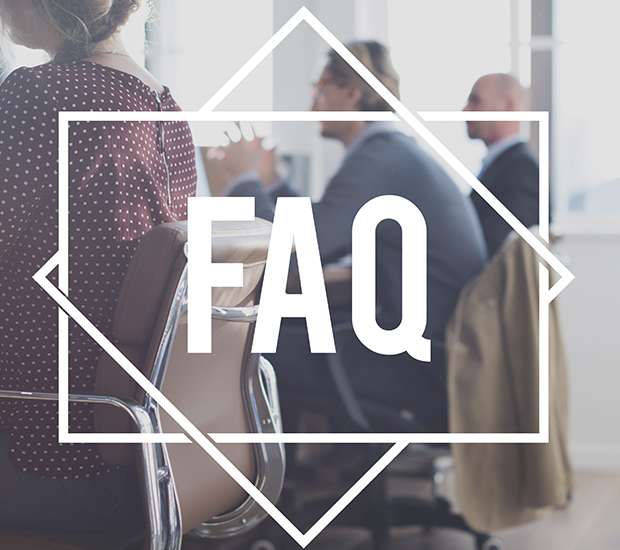 FAQ
Tempe, AZ
At the Dental Assisting School of Arizona, we help students gain the knowledge and skills they will need to become a dental assistant. In order to stand out during the application process, it is important to have proof of one's knowledge of dentistry, procedures and other dental assistant duties. By completing our program, you will be able to have all of this and more.
Since there are a large variety of requirements for a dental assistant, we understand that people may have questions about this process and what else to expect in this class. Therefore, we have a list of questions we hear on a regular basis and their answers.
What does your dental assistant program offer?
We offer a 13-week course that prepares students for a final dental assistant exam. These courses will include lessons on a variety of dental topics that are crucial for a dental assistant. A few of the tasks a dental assistant will learn include:
Preparing and passing instruments to the dentist
Operating machinery and devices, such as suction devices
Applying topical agents, bleaching agents and fissure sealants
Properly sterilize all equipment
Take dental X-rays
Obtain medical records, blood pressure and pulse of patient
Placement of dental dams and fluoride placement
Common Questions
How long is the course?
The course will take about 13 weeks, at about six hours of class/lab time per week.
Can I apply for the course if I am still in high school, but the right age?
So long as you are in your senior year of high school and are 17 years of age, you can apply. Instead of showing us you GED, you will show us your current high school transcripts and a copy of your current class schedule with the other enrollment requirements and forms.
What happens if I need to leave the course for an emergency? Can I pick up where I leave off?
A student can request a leave of absence for an illness, emergency or death in the family. However, a student cannot miss more than six hours of class time. If the student misses a class or the entire course for their own reasons, re-admission will depend entirely on the school to review the student's record and decide.
We also offer students the opportunity to return during the next session. Students who took an excused leave of absence can join back in at that same point during the new session.
What is the course objective?
The course objective at Dental Assisting School of Arizona is to prepare students for entry-level positions as chairside dental assistants. Our course will teach students the skills and knowledge necessary to assist dentists and hygienists in all chairside procedures.
How will the course prepare me for the job application process?
During the course, we will cover the necessary skills and responsibilities of a dental assistant, along with helping students to build their resumes for the application process. We can also offer insight and tips on what will happen and how to navigate applying for dental assistant positions.
How do I enroll in this program?
Contact our office to schedule a tour of the facility and submit your Enrollment Agreement.
Are there any requirements for enrollment?
Yes, Requirements for enrollment include:
Applicants must be 17 years of age or older
Applicants must possess a valid driver's license
Proof of high school transcripts, GED or recognized equivalency
Scheduling an interview with us and tour of facility
Submitting the registration fee within three days of application
Submitting complete and signed enrollment documents
Are there any payment plans that I can use to help pay for the course?
Yes. To help students who do not have the finances to cover the full tuition up front, students can pay the cost of tuition in four separate installments throughout the class. The first payment will be necessary upon enrollment and the second payment will be due on the fourth week of class. The third payment is due on the eighth week of class and the fourth payment is due on the twelfth week of class.
Care Credit is available for 12 months-interest free payments. *Application Required* Tuition must be paid either prior to entrance or prior to the month in which it is due. All payments must be paid by the end of the program. Installment payments not received 10 days after the due date shall incur a five percent (5%) penalty of the amount due in addition to the $50.00 late fee.
Are refunds available?
Yes. If an applicant is denied enrollment to the school, then they can receive a refund of all monies paid. In other cases, students have a three-day cancellation option for applicants who provide a written notice of cancellation within three days of signing an enrollment agreement is entitled to a refund of all monies paid. The school shall provide the 100% refund in no later than 30 days of receiving the notice of cancellation.
Cancellation Policy
An applicant denied by the school is entitled to a refund of all monies paid.
Three-Day Cancellation: An applicant who provides written notice of cancellation within three days (excluding Saturday, Sunday and federal or state holidays) of signing an enrollment agreement is entitled to a refund of all monies paid. No later than 30 days of receiving the notice of cancellation, the school shall provide the 100% refund.
Other Cancellations: (Required by R4-39-404A) An applicant requesting cancellation more than three days after signing an enrollment agreement and making an initial payment, but prior to entering the school, is entitled to a refund of all monies paid less $200.00 registration fee and $150.00 of book/supplies fee.
Call us for more information
If you are interested in enrolling in our school or have any other questions, give us a call to learn more. We will help you on the path toward becoming a dental assistant in any way we can.
Recent Posts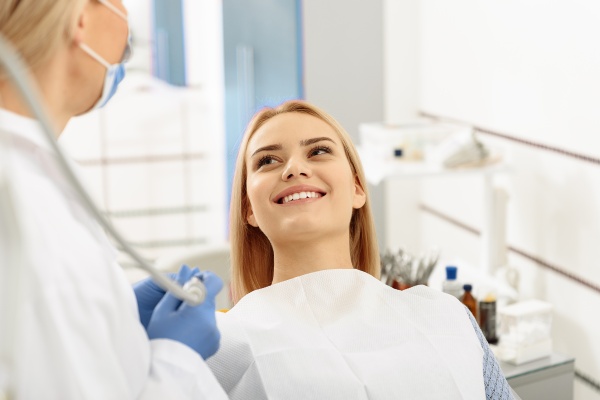 Dental assistant training can be intimidating for aspiring dental assistants, but it can help to know how to properly prepare for dental assistant training before starting. With the proper preparation, dental assistant training is much easier, and the anxieties around the training are kept at a minimum.There are various ways to prepare for dental assistant…